When you are talking gifts and about the things you care about, know a lot about and like to do, it's pretty hard not to smile! The conversations in Pembroke, ON were inspiring and so exciting to see new partnerships formed and plans made.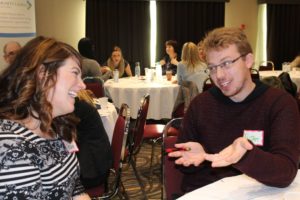 Thank you Community Living Upper Ottawa Valley for hosting and capturing these photos of the energy and excitement in the room during our conversations.
There are so many connections and possibilities in your great community. Looking forward to seeing what emerges!