Steamy hot pizza is on display in the front window of Golden Boy Pizza.
My mouth waters looking at the varieties of delicious pizza that are available, but I also see the line of 10 – 15 people waiting to get in the door. The pizza at this North Beach fixture in San Francisco is said to be so wonderful though that I join the line.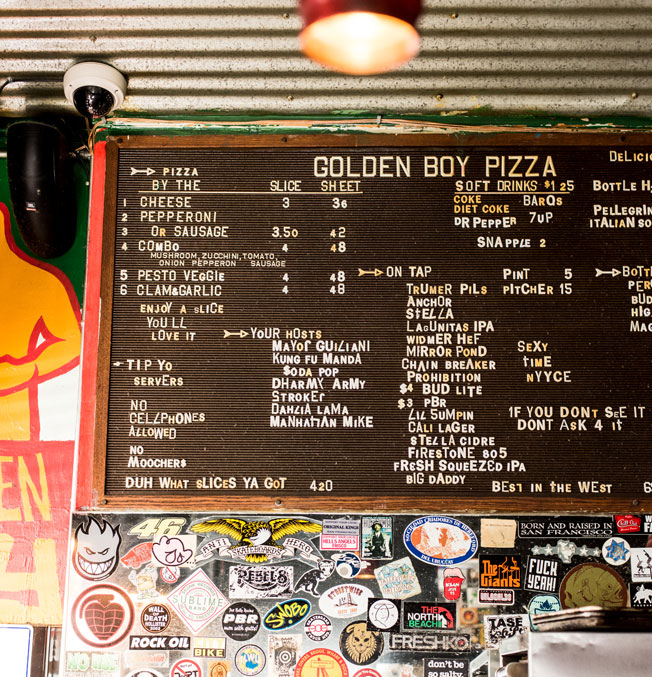 The wait is worth it ….
As I get closer to the door and window I witness a man welcoming guests, taking orders, delivering slices and shouting information to the kitchen. He is working on so many orders at a time and yet still taking time to greet guests. Many get their pizza and leave. Inside the menu is simple. I stay to witness the process, orchestration and hospitality.
Nabeal explains that since 1972 the focus here has been simple – to make great pizza for people in the neighbourhood.
He moved here from Northern Africa and shared how much he loves North Beach and San Francisco.
He says the best thing about North Beach is that "everyone belongs here!"