That's What It's All About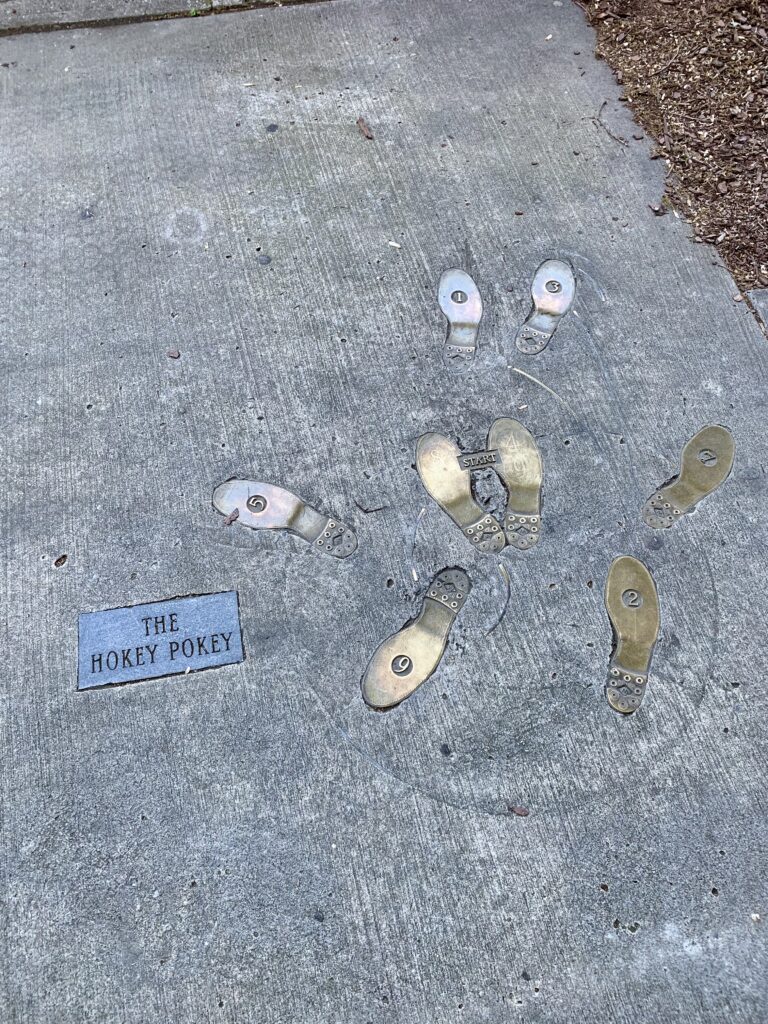 I have been thinking recently about how space can be created or modified to create opportunities for people to slow down and connect. These Hokey Pokey dance steps creates that in Chattanooga, TN.
It creates an opportunity for people to slow down for few minutes and dance in the middle of a downtown sidewalk.