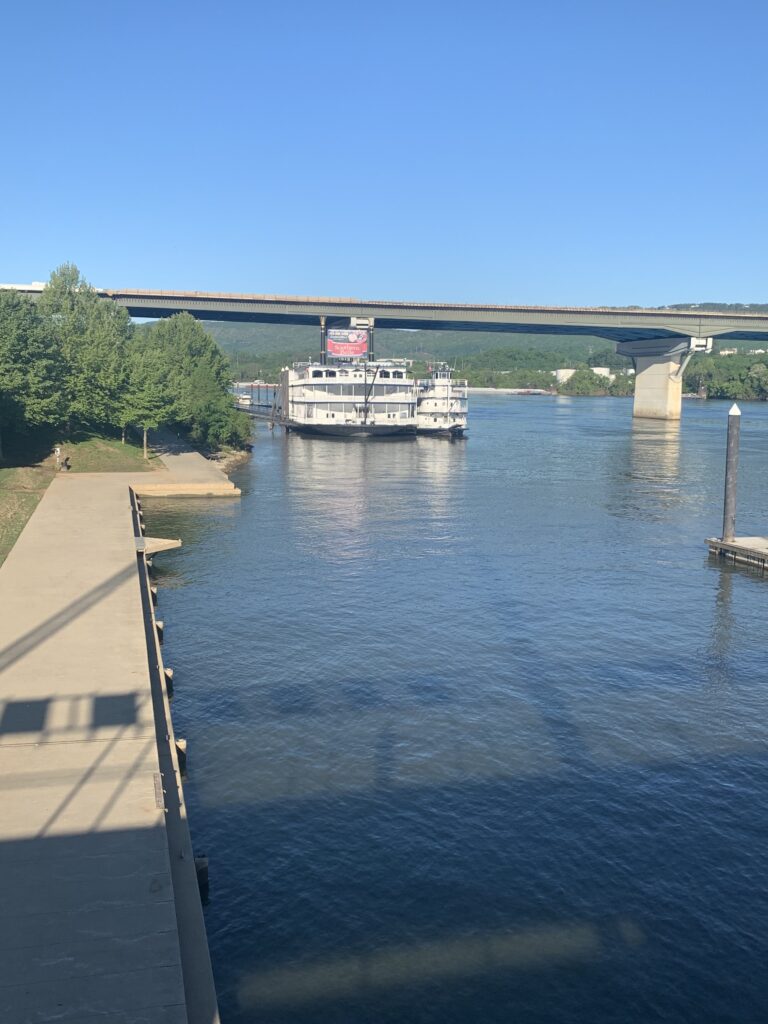 I had just arrived in Chattanooga and it was a sunny warm beautiful Easter Sunday. After dropping my bags at the hotel, I walked to the park on the river front. There was a couple sitting on a bench in the park and the guy was holding a baseball. I asked if he knew anything about the team that played in the ballpark on a nearby hill.
Bill introduced himself and his wife and told me about the ballpark, the team and the city he loves. They moved here a few years ago from the west coast. He was interested in why I was visiting and told me about his town, work, their walking routes and good places to eat. He gave me his phone number and told me that I now have a friend in Chattanooga and to call if I need suggestions, directions, or just a friend to go to lunch with.
Several days later I thought what a difference one person like Bill can make and that this is one of the friendliest places around.