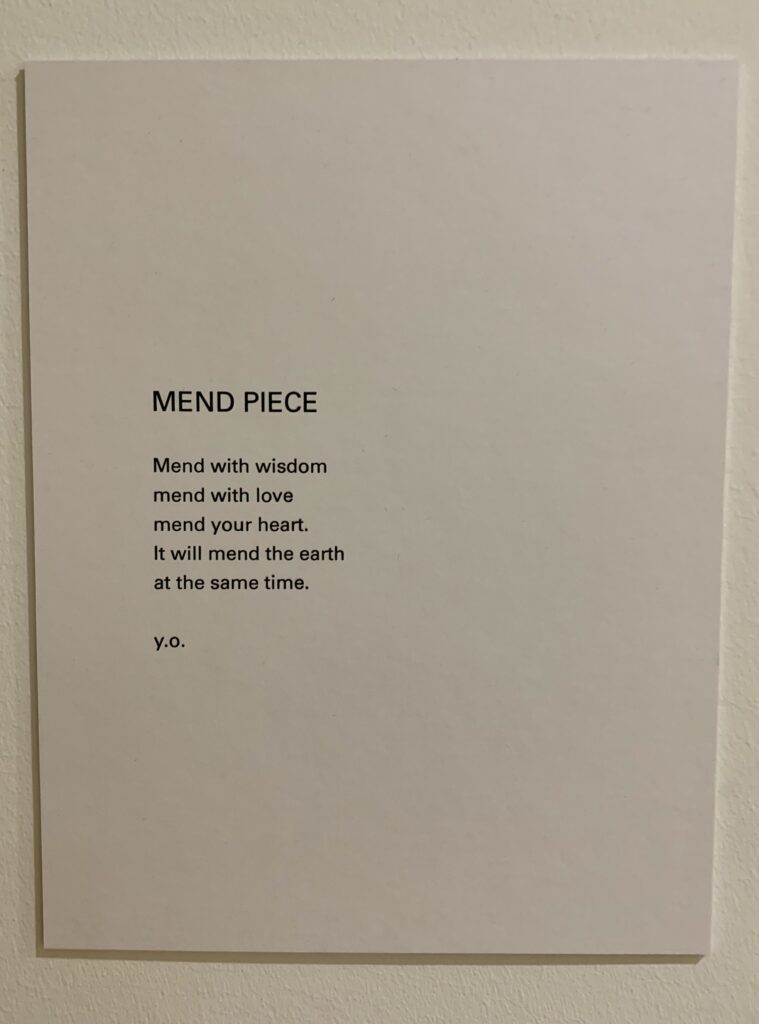 The Yoko Ono "Mend Piece" exhibit was an interactive exhibit. You were invited to sit a table with others and mend or create something from a table full of broken pieces and some string, scissors and tape. A person at the table with me almost perfectly reassembled a coffee, others created something entirely new.
The exhibit reminded me of a Mending Group that a friend in Wisconsin hosted at the library. Anyone was invited who wanted to work on mending something. It could be clothing, household items, broken hearts and really anything that needed mending.
At first I thought the mending at the Yoko exhibit was going to be impossible but the restoration wasn't so much in the creations as it was in being at the table with others doing our mending.