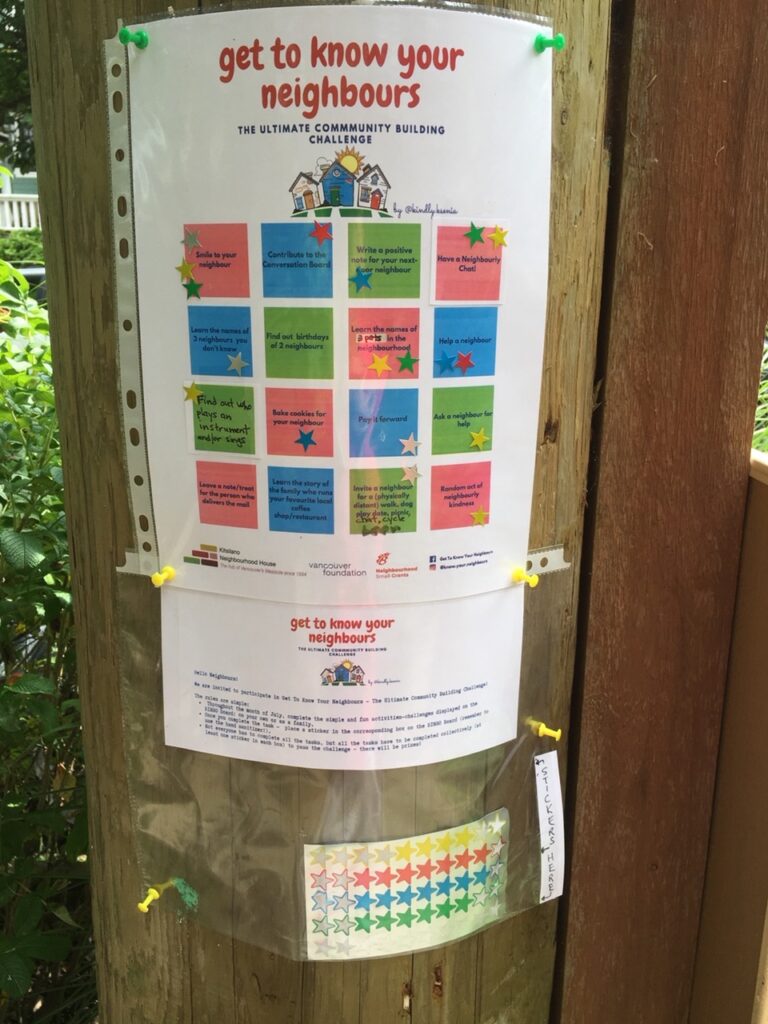 The Power of An Invitation
This post comes from Ksenia Stepkina, a very talented community builder who I met at a monthly community conversation that I host. Thanks Ksenia for sharing this story.
Back home, we knew all of our neighbours in our apartment building: we knew their names and what they do, we would often babysit each other's children, and had no problem to knock on a neighbour's door to borrow a cup of sugar. When I came to Canada, I have discovered that people do not know their neighbours beyond polite nods in the elevator. Research shows, time and again, that social isolation is a one of the top issues right here.
A few years ago, when I lived in West End, I wrote holiday cards to all my neighbours in a 20-story apartment building, and got one response back. Last holiday season, living in Kitsilano, I tried something different: I made cookies and went knocking on neighbours doors spreading holiday cheer and meeting neighbours. The response has been overwhelming: people were eager to connect, they just needed an invitation. So this summer, as part of the Responsive Neighbourhood Grant Program, I extended an invitation to neighbours in my wider community to connect with one another through Get To Know Your Neighbours – The Ultimate Community Building Challenge.
Throughout the month of July, neighbours within an apartment building, or a city block were invited to complete a series of simple activities-challenges, displayed on a BINGO board, to get to know one another, build connections and deepen the sense of community.
Activities included:
– Smile to a neighbor
– Find out 3 names of the neighbours you haven't met
– Help a neighbor
– Random act of neighbourly kindness
– Participate in a Friendlevator chat
– Contribute to the Conversation Board
8 Community Building Champions brought the challenge to their respective apartment buildings, co-ops, town homes and city blocks. These Champions were able to engage a whopping 173 family units!
Neighbours have shared many smiles, learned each other's names and birthdays, asked and received help, spread random acts of kindness and paid it forward, started conversations in elevators and sidewalks, shared recommendations, baked cookies, and collected food for the Food Bank. Participants have reported increased sense of community and social cohesion. The challenge is over, but the invitation to connect remains open: neighbourly love is spreading and growing!