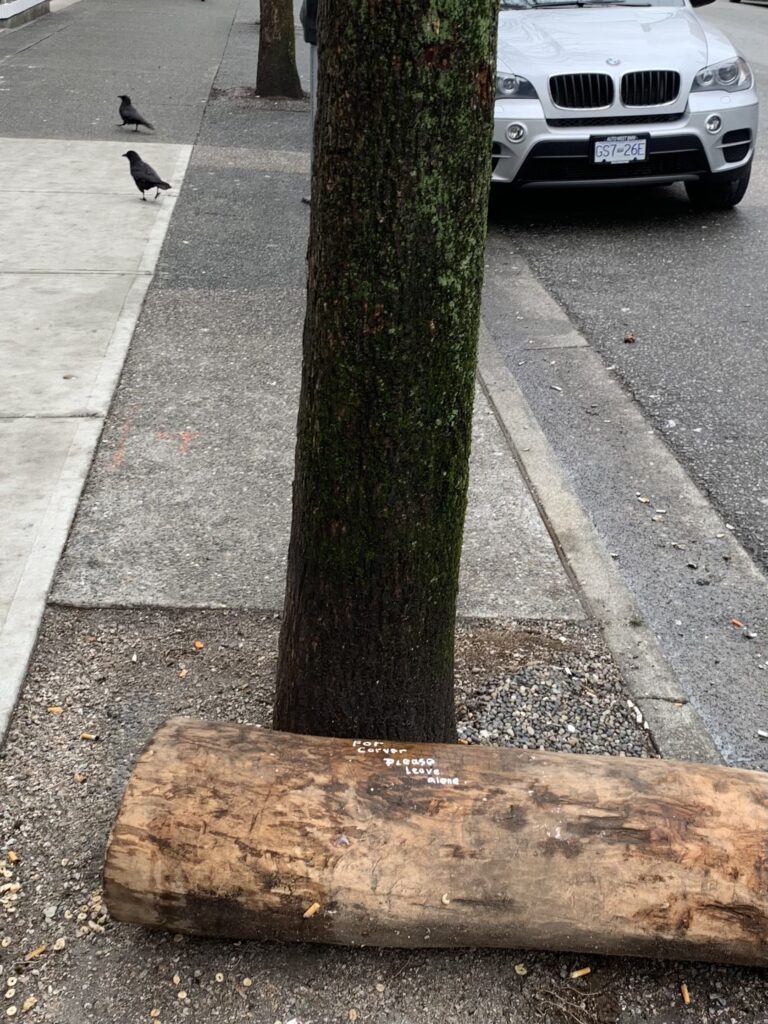 "Good morning Pontiac!" was the enthusiastic greeting by Rick to one of the guys waiting in line at the neighbourhood soup kitchen. The place is sort of a breakfast soup kitchen that does in fact serve soup and coffee to anyone during the morning hours. Rick had nicknames for others in the line and greeted everyone warmly. Today, he was announcing that there's a 2 bowl minimum on the soup, so everyone eat up!
Apparently there's an abundance.
There's an abundance of hospitality also. Most days there's a two bowl minimum on that. There's a lot going on here and I have no clue what struggles some are going through but I'm thinking about the power of hospitality and being known so well that you're called by a nickname.
As I walked home I came across this log left on the street with a note painted in white out "for (the) carver." Being known has its benefits.