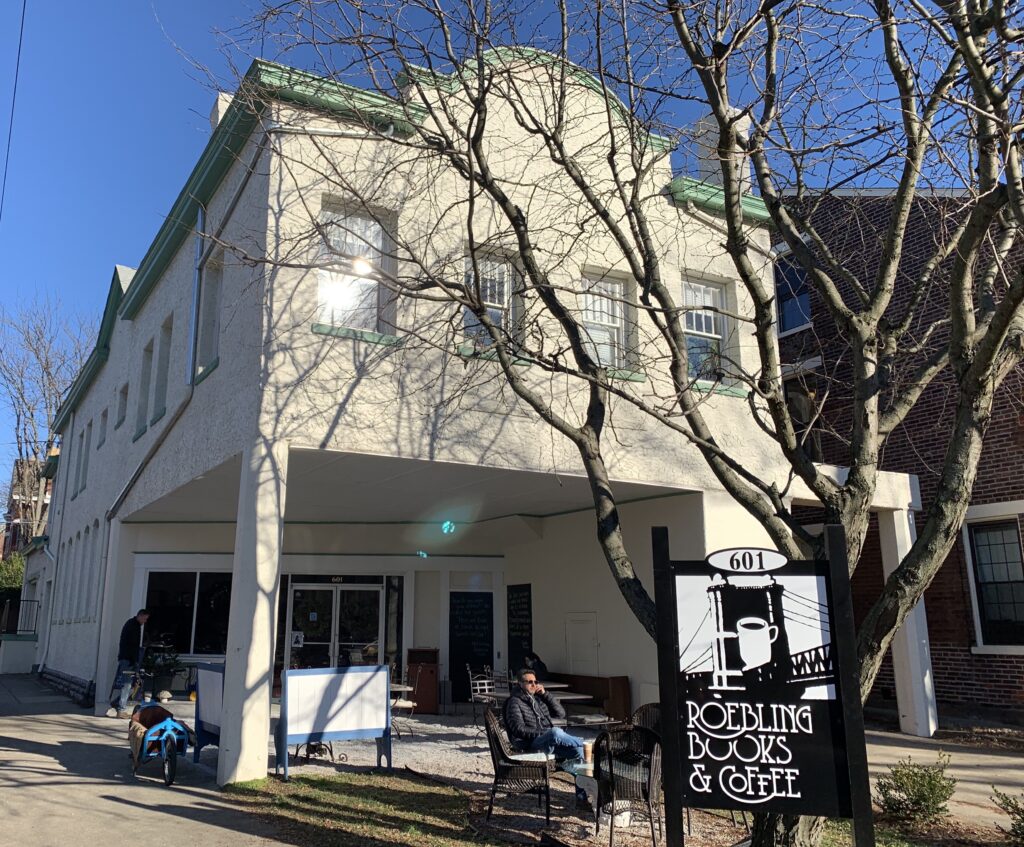 I visited this white building last when I was 7 or so years old. Then it was an auto repair shop where my Dad worked. I tagged along when he went to drop off and pick up his uniforms. I liked that this shop was nestled in the middle of a neighbourhood and the building was very unique for a repair shop. I always want to explore the space but that was discourage due to the cars, machinery and work being done.

In town for the holidays and on a walk, I came across the shop at the corner of Sixth and Overton in Newport, Kentucky; only the once industrial feeling place has been transformed into a cozy book store in the heart of a vibrant neighbourhood. On this sunny day there were neighbours gathered both inside and out talking and savouring the hospitality, books and comfortable spaces. I was able to explore the space now. There are spaces to gather in each room and the place is bright with many windows and exposed bricks and a great selection of books.

This is the second location for Roebling Books and Coffee. I shared my memories of the place with staff and a what a welcoming gathering place it has become.