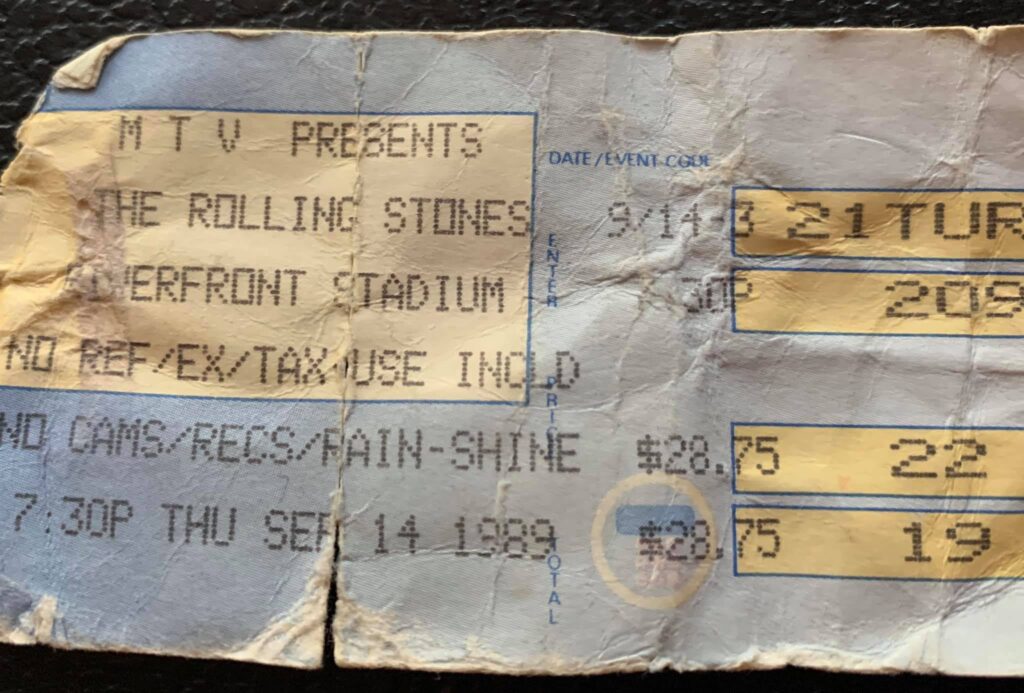 Some community connectors I know collect interesting questions. These are the questions that help tap into what we care about.
I have a tin box where I keep ticket stubs from memorable events. In this container are stubs for all kinds of events. They are from concerts, soccer games, transit tickets from big cities, an extremely rare Bengals playoff game and from lots of baseball games. There is even a ticket from a Rolling Stones concert in 1989. I went looking for this one recently after learning Charlie Watts had died. It was a great memorable show.
I learned a vendor at my neighbourhood famers market also has kept his ticket stubs and is writing a book about the hundreds of concerts he has attended. I told him about collection and learned of some of his favourite shows and bands.
What do you collect?