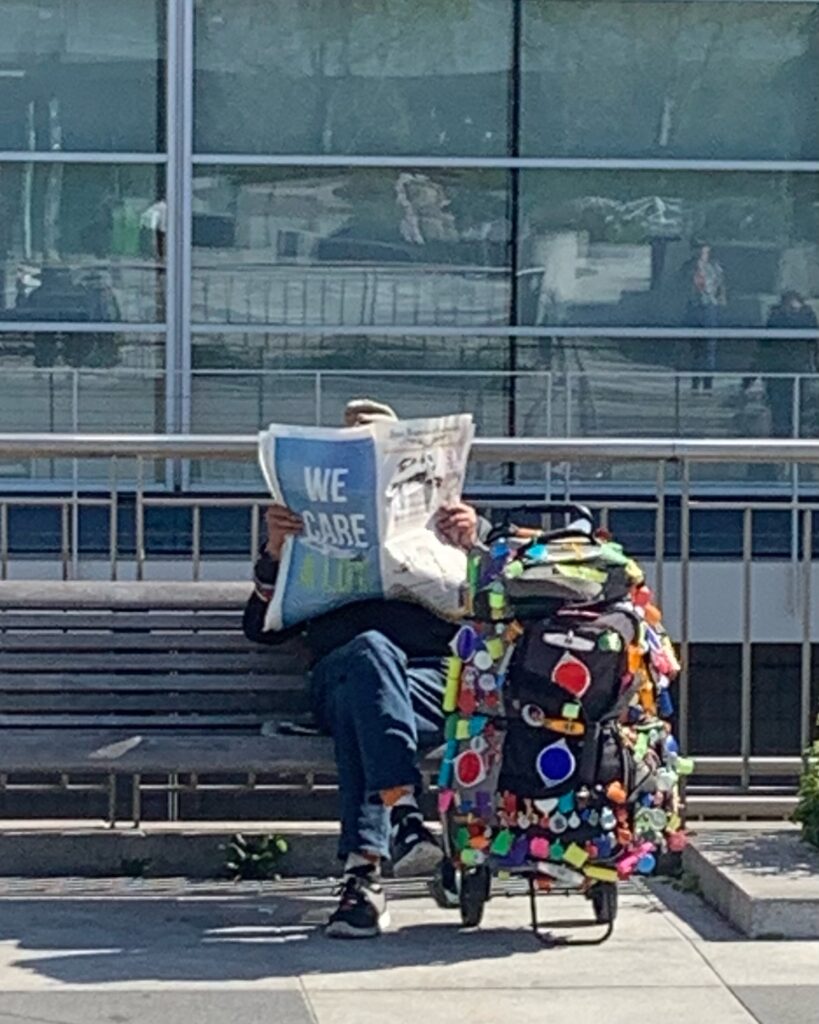 Across from St. Patricks Church in San Francisco is a beautiful park where there are gorgeous plants and the Dr. Martin Luther King Jr. Memorial Fountain. The park also faces the Museum of Modern Art. There is so much history and beauty, you could easily overlook the artistic cart and bags of the gentleman reading the newspaper. He is happy to show how he has fastened all kinds of materials to his bags: bottle caps, ribbons, reflectors, medal and all types of shiny things. He explains how he fastened them using tie bands and attached part of a straw on the inside to keep the object in place.
It seemed fitting to meet this artist at the Museum of Modern Art.
Our conversation that morning made me think how we often invite the familiar or same old people to community conversations or identify them when starting an asset map of a neighbourhood. I was also drawn to the back of his newspaper, who is missing that cares?