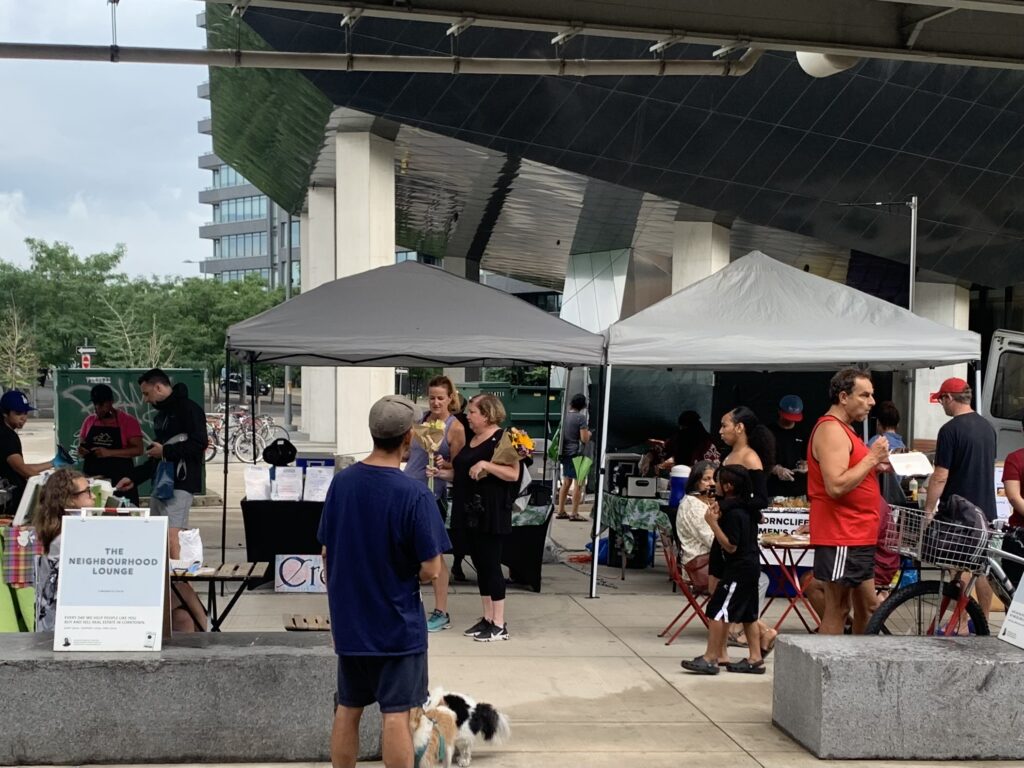 I visited a Farmers Market last week at The Underpass Park. This park was created 10 years ago and turned a blighted area under a highway overpass into a space for neighbours to gather, play or relax.
There are basketball courts, lots of amazing art, a skateboard park and during the summer a Farmers Market.
Within the Farmers Market, there was also a "Neighbourhood Lounge". The lounge area included tables and chairs, benches, and vendors selling food. Everyone seemed happy to have a place to chill on a hot summer evening. What a wonderful use of this now amazing space.