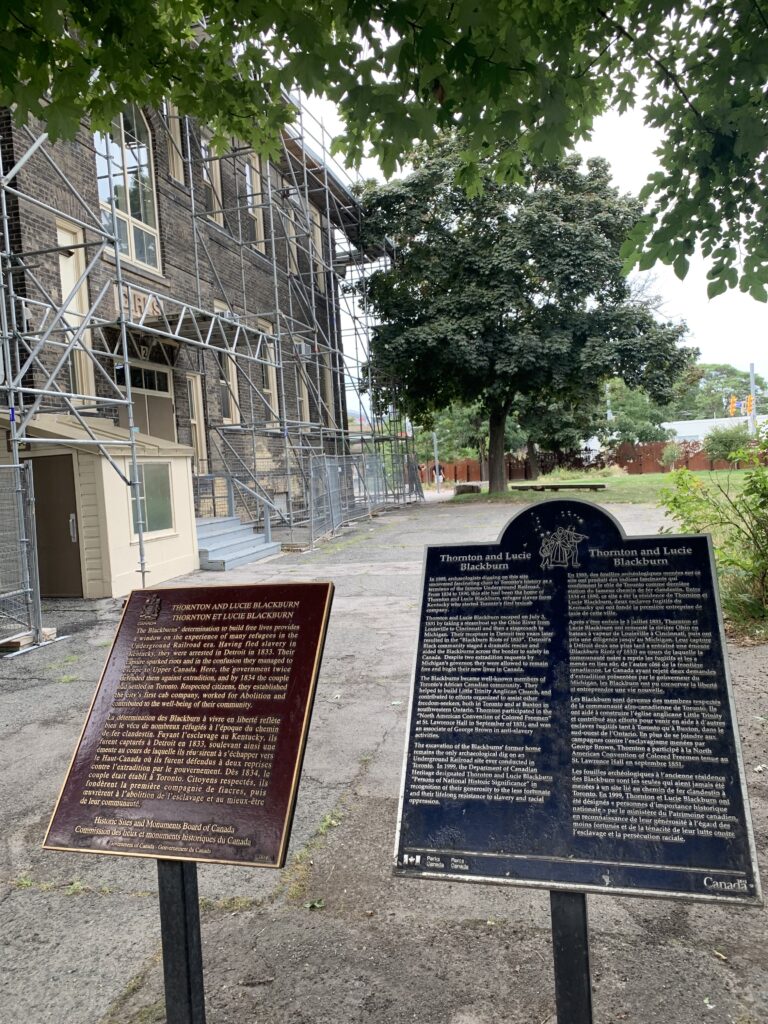 In a recent post I wrote about a walking tour of a neighbourhood where I learned of Lucie and Thornton Blackburn. The story that was shared by the guide inspired me to find and read I've Got A Home in Glory Land by Karolyn Smardz Frost. This book is the story of the Blackburns, the time they lived, and the Underground Railroad.
I learned there is a plague on the site of the Blackburn's home in Toronto commemorating their significance in history. Their home was demolished many years ago and a school built on the site. The block is surrounded by chain link fencing, and it took a bit of searching to find, but there are two plagues.
In 1985 archaeologists dug at the site and found some artifacts, but all very ordinary things, just like Lucie and Thornton, ordinary people who made an extraordinary impact. The book chronicles the bold choices and dangers they faced and the impact of their story then and in subsequent years. Their story lives on.