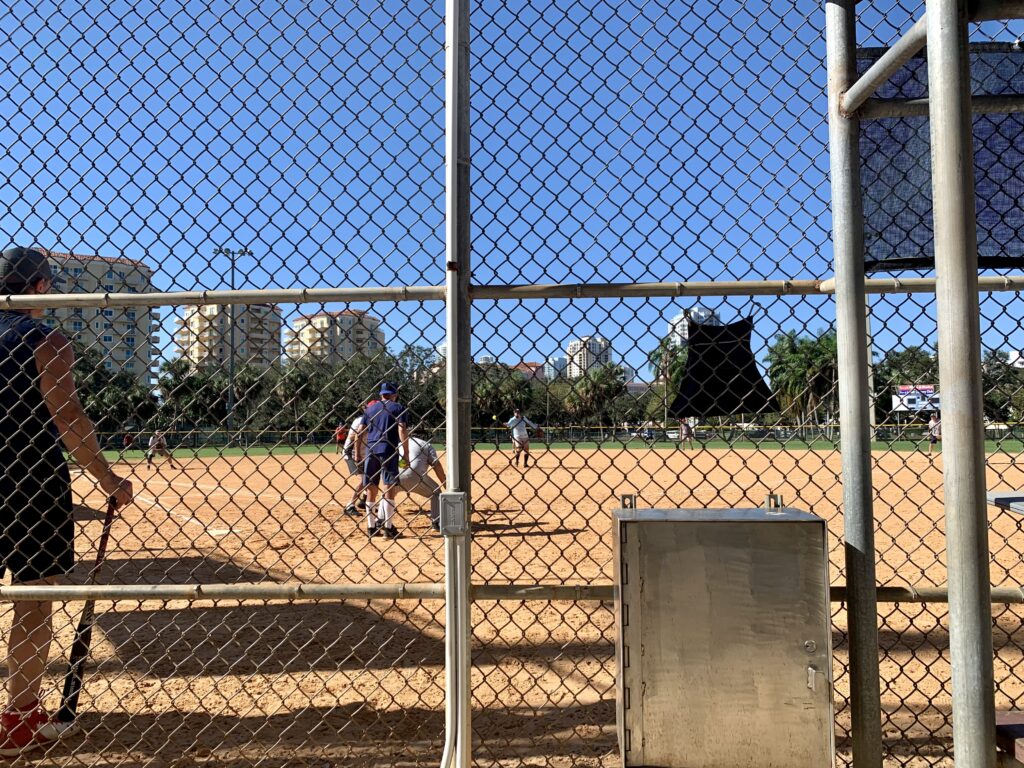 On a morning walk in St.Petersburg, Florida, I stopped by the baseball field where I knew there were games that included players who were all over 50 and some in the 60s, 70's and 80s. I had visited years before and knew it was a place of radical hospitality.
I had only been watching from behind the fence for 5 minutes when a player asked me if anyone had invited me to join yet? No one had yet, but over the next 30 minutes, 4 people sat and spoke with me to learn where I was from, how long I was staying, if I liked baseball, and yes to see if I wanted to join them. They also told me about themselves, the history of the group and how much it means to them. They introduced me to a man who keeps score, organizes the schedules and enjoys watching the games. We find roles for everyone he told me. The guy smiled and said, " You look like a ball player, are you?"
"I use to be" I replied and he responded "Want to be one again?"
How amazing would it be if our neighbourhoods operated in this manner, offering radical hospitality and invitations and looking for roles for everyone.