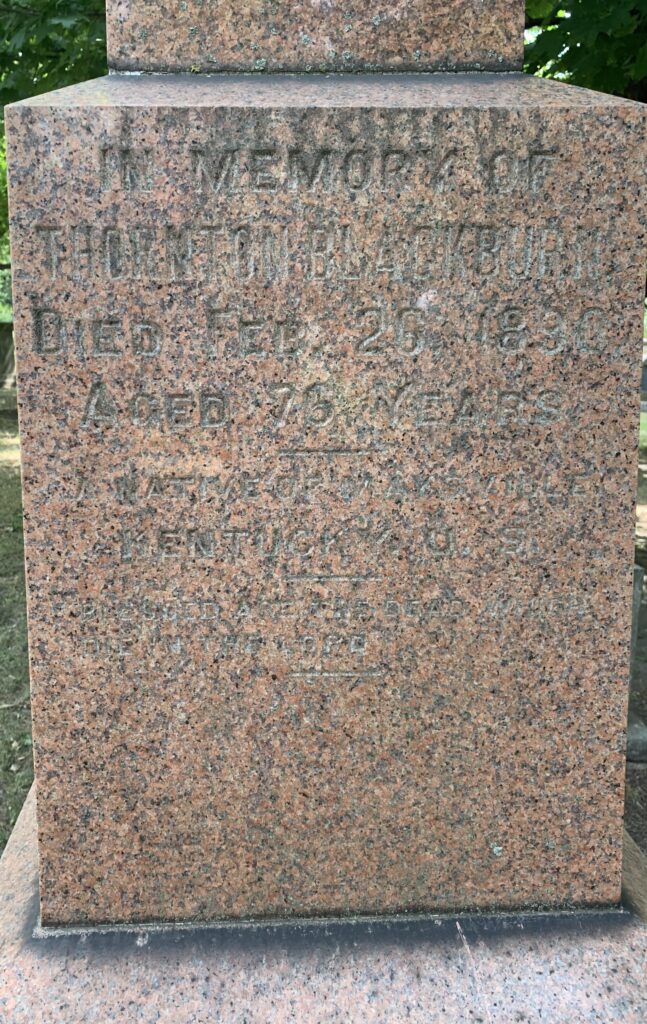 The guide on the walking tour had provided so many interesting stories and facts about the Cabbagetown neighbourhood. He spoke of the history and architecture and announced the tour would end in the nearby cemetery if everyone in our small group was comfortable with that. On arrival at he cemetery his stories became much more animated about several people who are buried there.
He told the story of Lucie and Thornton Blackburn, a married couple from Kentucky who were enslaved and threatened to be separated until their escape. Eventually they were caught and imprisoned in Detroit. Community members smuggled Lucy out of jail and then later overpowered guards to free Thornton and assist in their travel to Canada. This resulted in the Thornton riots in 1833, the city's first race riots. The Thornton's went on to be innovators in transportation and have a history of rich community involvement in Toronto.
As he finished the story the guide commented, "I could go and on and on for hours about the stories of the people that are buried here." The tour was enlightening and to hear his stories of the history of people was exhilarating.
I was left thinking of what we each are passionate about to go on and on for hours, the significance of stories, and the amazing power of community members in assisting the Blackburns.
For more information on the Blackburn's go to : https://www.thecanadianencyclopedia.ca/en/article/thornton-and-lucie-blackburn