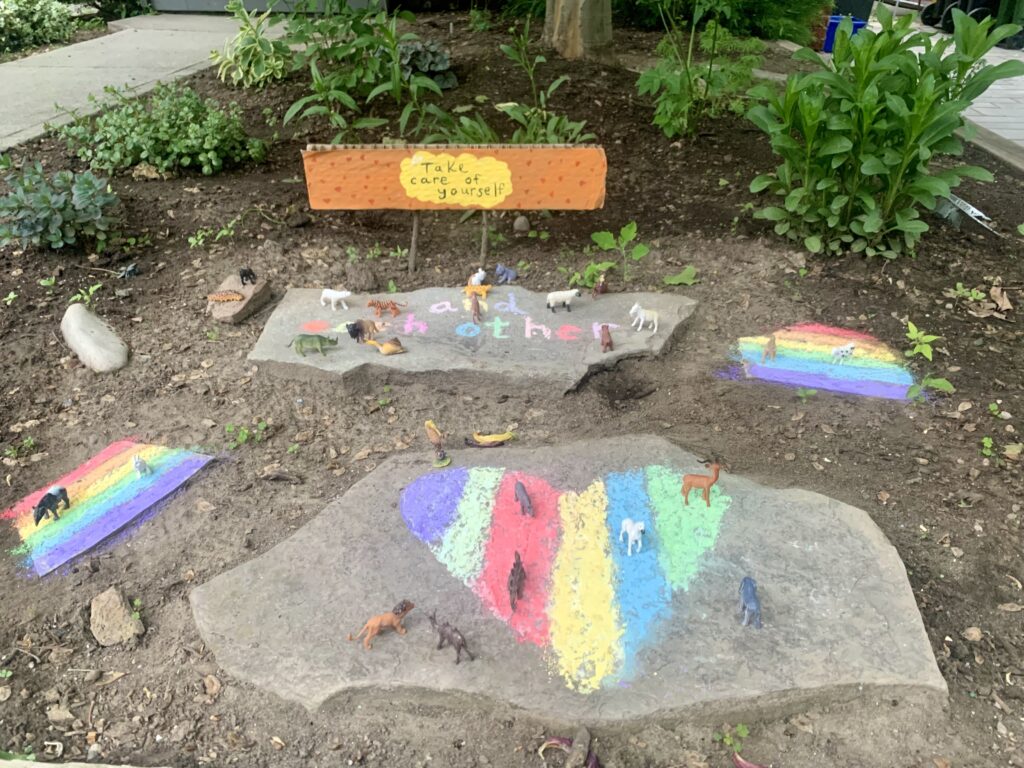 " I saw a platypus on my way to school" were the words as the smiling child walked on past the animal farm on her way to school. I created the farm with little plastic animals several months ago as an experiment to see what would happen. I have gotten to know many neighbours and sometimes others add animals to it. I love seeing the smiles of people, old and young, as the pass by.
Some parents and kids will stop and talk for a few minutes. At a suggestion of a neighbour I added signs on discarded cardboard about events, sports, holidays, and questions such as "what's your favourite book" to prompt discussion. I enjoy drawing or painting the signs and sometimes people will tell me their response when I see them out and about.
Recently I added sidewalk chalk drawings or sayings to add colour. Some will take photos of the display. I learned this to be a form of urban acupuncture, a simple inexpensive way to interrupt our normal routine. As the happy child commented about the platypus I thought how it has pleasantly enhanced my normal routine.